Chef's Corner provides insights and information from our very own Chef Leslie about her culinary creations. Enjoy!
Roasted Brussel Sprouts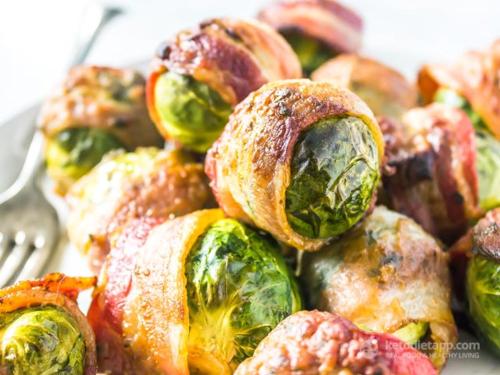 Leslie hates brussel sprouts...but she loves this appetizer! In fact, it's one of her favorite hors d'oeuvres to make during the winter season. Roasted brussel sprouts provide some color, warmth, and crunch to any holiday spread. And if you throw in some bacon, need I say more?!
Start by cutting raw brussel sprouts in half.
Lightly coat the brussel sprouts with olive oil cooking spray.
Cut bacon or prusciuto into small pieces and wrap them around the brussel sprouts.
Place the wrapped brussel sprouts onto a baking tray and roast them at 425 degrees for 15 minutes.
Remove from the oven and sprinkle with salt.
Then drizzle with a balsamic glaze of your choice.
Serve warm.
Valentine Truffles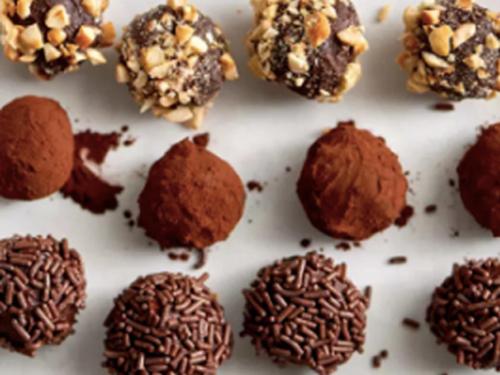 Looking for a special treat to make for your Valentine this month? Chef Leslie has you covered! Click here to see her super easy recipe for super delicious chocolate truffles to share with someone you love.
8 ounce semi-sweet or milk chocolate (not chocolate chips!)
2/3 cup heavy cream
1 Tablespoon softened butter
1 teaspoon vanilla
Start by chopping the chocolate into smaller pieces. Then warm the cream and pour over the chocolate, anding in butter and vanilla. Let sit for 2 to 3 minutes and then stir everything together. Put it in the fridge for 1 to 2 hours until it is firmly set. Then use a spoon to scoop out small balls and dip into melted chocolate to top them off. Or, instead of dipping in more melted chocolate, you can top them with cocoa, sprinkles, nuts or any other treat you'd like. Traditional truffles are finish by rolling in cocoa powder to represent the soil that their mushroom namesakes were discovered in.
No Bake Chocolate Banana Energy Bites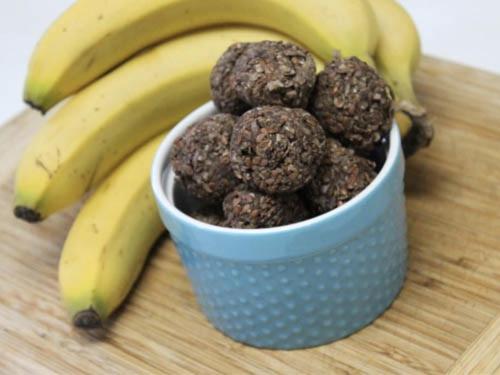 Trying to get off to a healthy start in 2019? Working out more? Eating less processed foods? All good goals for the new year! To help you out, here's Leslie's favorite no bake snack.
2 1/2 cups Quaker Oats (quick or old fashioned, uncooked)

2 tablespoons honey

1/4 cup creamy or chunky peanut butter

1 cup ripe mashed banana (about 2 large bananas)

1 teaspoon ground cinnamon
Place oats and cinnamon in large bowl; stir to blend well. Add mashed banana, peanut butter and honey. Stir until ingredients are well blended. Shape into 24 (about 1-inch diameter) balls. Refrigerate, covered, until chilled. Store leftovers in refrigerator, covered. Enjoy!
Gluten Free & Dairy Free Peanut Butter Cookies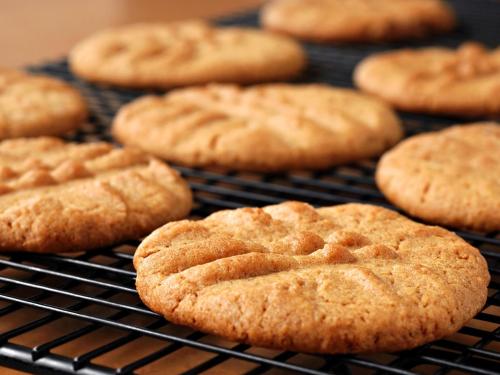 It's almost Thanksgiving - and company's coming! And likely some of your guests will come with special dietary requirements - gluten free, dairy free, no sprinkles, no this or that. So here's a simple recipe to make some delicious holiday treats that can be enjoyed by all:
Ingredients:
1 cup peanut butter
1 cup sugar
1 egg
1 tsp vanilla
Mix all ingredients together and then bake on a cookie sheet for 10 minutes. Enjoy!
Tomato Time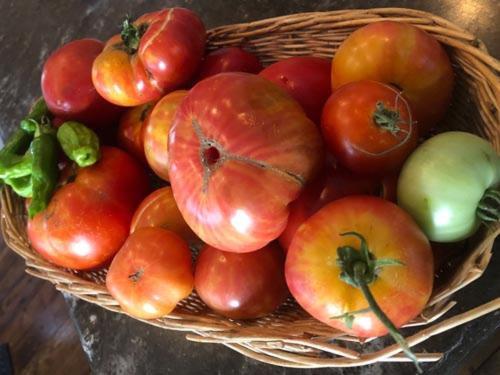 One of my fondest memories is driving through Bridgeton, NJ where the Hunt cannery filled the air with tomato steam. It was the most incredible smell!

This year at The Mission Inn we grew several varieties of tomatoes - black beauty, pineapple, yellow pear, and tiny tims to name a few. We use them for breakfast and happy hour - unless our gardener eats them all!

Here is one of my favorite recipes for grape tomatoes:

3 cloves garlic
1 pound small tomatoes halved
course salt to taste
3 Tablespoons olive oil

Preheat oven to 250 degrees. Toss the tomatoes and garlic with oil. Then sprinkle with salt and roast for two hours. The tomatoes will look a little dry but trust me - put them on bruschetta with a little fresh basil and it will melt in your mouth.
Watermelon Radishes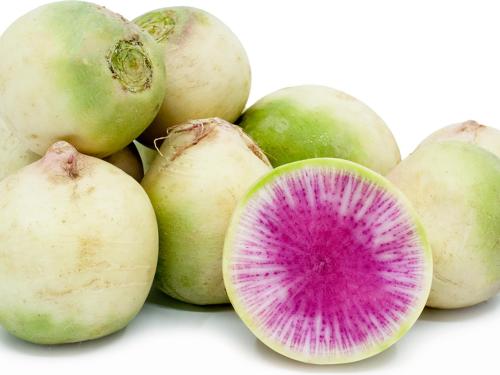 One of my favorite summer vegetables is the watermelon radish.

My mother used to eat radish sandwiches as a child and I parley that memory into a watermelon radish tea sandwich for happy hour. I take fresh bread and cut it into triangles, spread it with soft butter and top it with a thin slice of this scrumptious radish. Then I sprinkle a little black Hawaiian salt on top to make a beautiful, and delicious, appetizer.

I also grate it to use on tacos or cut it for a spectacular crudites. And adding a garnish slice to your breakfast plate introduces a wonderful pop of color to any dish.

I love watermelon radishes. And once you try it, you will too!
Flower Power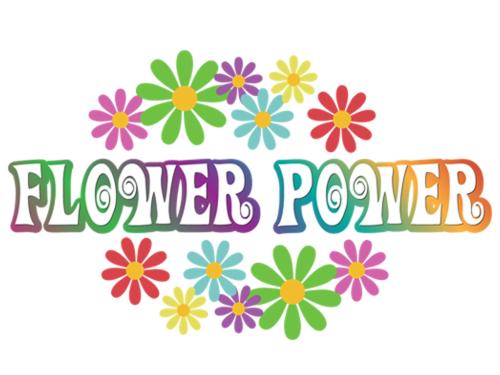 Many home cooks and professional chefs garnish their entrees with flower blossoms, not only for a touch of elegance but also for their nutritional value.

Pansies are full of vitamin C. And marigolds are spicy and peppery - they are sometimes called the poor man's saffron. Sprinkle them in soups, salads, rice, or scrambled eggs.

Clover is sweet and anise-like. The clover with the brightest color is the tastiest. And it is believed to help with the texture of your fingernails.

I think my favorite of all are nasturiums. You can eat the whole plant - the leaves are peppery, and the flowers are beautiful and tasty with their sunset colors. And pickled seed pods are a less expensive substitute for capers.

There are many other edible flowers, but remember not to eat ones that have been sprayed with pesticides and always look up what you don't know. Here at The Mission Inn we are careful to check out each flower we use to make sure that they are as safe to eat as they are pretty!
New Beach Box Lunch Boxes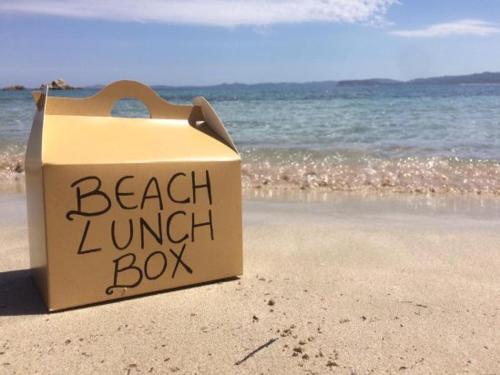 This summer we will be offering a new service for our guests - beach lunch boxes. For $10/person, guests can choose from our daily gourmet sandwich selections such as smoked turkey and gouda on a ciabbata roll, roast beef and aged cheddar with horseradish spread, or a roasted vegetable pita. Plus flavored chips, fresh fruit, and a homemade sweet. Stay tuned for more delicious details as we get closer to Memorial Day.