Enjoy Our Culinary Experiences
Cape May is known as the culinary capital of New Jersey and The Mission Inn lives up to that name. Our guests enjoy a unique gourmet breakfast every morning, delicious afternoon hors d'oevres every afternoon, and our homemade trademark cookies any time!
Learn more about our culinary experiences:
We happily cater to all dietary needs, providing a healthy and tasty breakfast to comply with your specific dietary restrictions, such as allergies, gluten free, lactose intolerant, vegetarian, vegan and diabetic. Please let us know of your dietary needs when you make your reservation.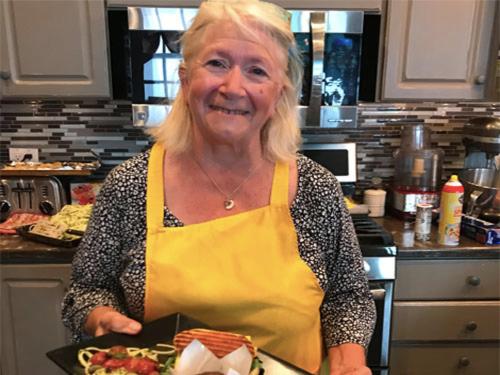 All of our culinary creations are developed by Chef Leslie, who has been working her magic in The Mission Inn kitchen for more than 25 years!
Chef Leslie plans her dishes using fresh ingredients, many of which are grown locally and in our own gardens. As a former kindergarten teacher, she applies her creative skills to her cooking and takes great pride in serving food that not only tastes great but also looks great. If you can resist digging in as soon as your plate is set down in front of you long enough to take a picture, her breakfasts are always Instagram-worthy!