Virtual Chefinars
We are partnering with Curious Cape May, a local tour company, to bring you a series of Virtual Chefinars that will showcase chefs from Cape May's award-winning restaurants and accommodations. Attendees will be part of an interactive culinary event featuring favorite recipes and cooking tips, personal stories of inspiration from the chef, and a dash of Cape May's curious history.
So pour your favorite adult beverage, log in, and be a part of this unique culinary experience!
Upcoming Chefinars: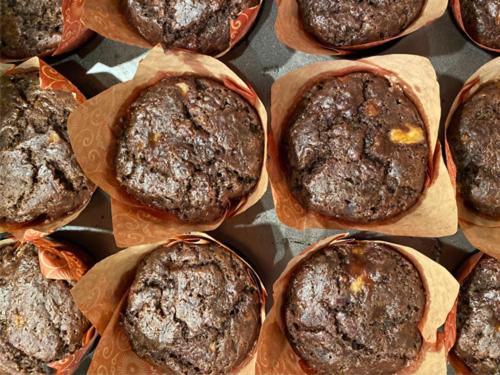 Making Memorable Muffins!
Thursday, April 23 at 6 pm
Our first virtual Chefinar kicks off with our very own Chef Leslie from The Mission Inn, Cape May's top-rated bed and breakfast. Chef Leslie has been creating delicious and beautiful dishes at the inn for more than 25 years. In this Chefinar she will serve up her all-time favorite muffin recipes, share stories about what – and who – inspired her to become a chef, and give you some of her personal cooking tips and tricks to try in your own kitchen. Along the way, attendees will also enjoy a side dish of the town's culinary history and curious past.
Click here
to download the printable recipe cards for our famous Chocolate Banana Muffins or
click here
for our "To Die For" Savory Corn Muffin recipe.
All Curious Cape May Chefinars are FREE virtual events. If they choose, attendees will have the option of tipping the guest chef during the experience by using PayPal or Venmo.
Curious Cape May uses the Facebook Live platform to stream our Chefinar video events. For each Chefinar, we also randomly select 12 registered guests to attend via Zoom for a more interactive and intimate experience.
Once you book your spot, you will be emailed the access information.