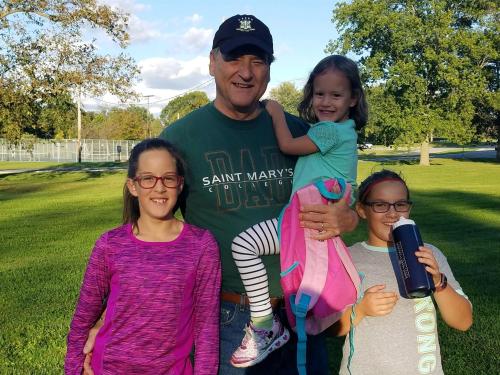 Dear Friends,
We write this note as we sit on the beach, warming under the late afternoon sun. It is Sunday Sept. 24, 2017, the last day before our beach box is removed from the beach. The beach is busy today with the air temperature in the upper 70's and the ocean in the low 70's. It is a little before 5:00 pm as we just came out of the water. Beautiful! Just Beautiful!
It has been ten months since we entered the "land of the retirees". We have had time to fully enjoy the beauty of Cape May. We have been fortunate to have visited and dined with some of The Mission Inn Nation. It is always a joy to run into you whether on the beach, at a Rotary Park concert or walking through town.
Our travels have taken us to Conn., Mass., Virginia, Alabama, Indiana, Utah, Arizona, Georgia and Tenn. We have, also, been exploring New Jersey. Our next trip will be October to Cabo, San Lucas, Mexico.
We have been enjoying time with our children and grandchildren and siblings.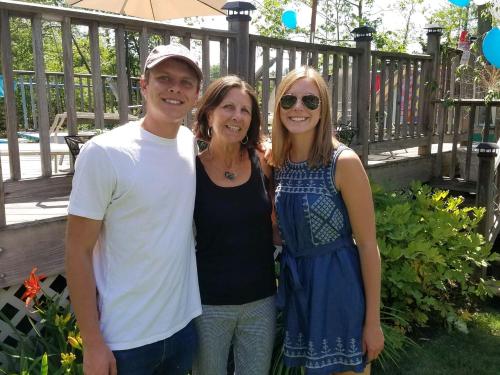 Susan has been busy involved with Our Lady Star of the Sea Church, St. Mary's Retreat Center (Cape May Point), Cape Regional Hospital and beautifying Cape May gardens working with a local landscaper. Susan loves the outdoors and gardening. It takes her back to her roots being raised on the family's farm. Susan has enjoyed horseback riding, biking, hiking and just sitting on our front porch reading, listening to the birds and rustle of the leaves while solving difficult Sudoku. Although retired, Susan's energy remains high octane.
Ray continues to work a "heavy" three day week (M, T & W). That leaves plenty of time for relaxation while keeping up with Susan.
We plan to stay in Cape May for the foreseeable future. Our roots remain shallow so who knows where the winds of time will blow us.
When asked "do you guys miss the B&B?" our answer is "we miss the people". We miss all of you. You have given us lifetime memories to cherish.
It makes us happy to know so many of you continue to enjoy The Mission Inn. It is a special place and we will forever thank God for all the experiences, friendships and blessings bestowed upon us over the past fourteen and one-half years.
We are content in our new life style knowing Laura, Wendy and the entire staff are successfully carrying on the Inn's tradition. Their efforts have continued to elevate the Inn's world renowned hospitality.
God bless you all. See you in Cape May.
Susan Babineau-Roberts and Ray Roberts