History of The Mission Inn
The Mission Inn is a unique property with an interesting history. Constructed in 1914, the house was a private residence until 1992 when it was converted to a bed and breakfast. We hope you enjoy this historical overview of the building and its owners through the years. We will be updating the story every month during 2017 to celebrate our 25th anniversary as a bed and breakfast.
Part 1: Who Built The Mission Inn?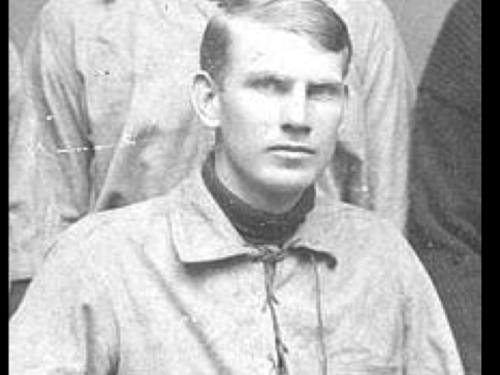 The Mission Inn was built in 1914 by Nelzon Z. Graves. Mr. Graves was a businessman from Philadelphia who owned a paint and varnish company.
In the early 1900's he traveled across the country to California to purchase a lead mine with the intention of shipping the raw materials back east for his business. While out west, he fell in love with the Spanish mission-style architecture that he saw. And when he returned to the east coast he decided to build his Cape May vacation home in that style, a stark contrast to the town's Victorian structures.
In 1912, Mr. Graves partnered with a Philadelphia architect - Lloyd Titus - to design his dream home on New Jersey Avenue. Mr. Titus was well-known at the time for designing another East Cape May property: The Peter Shields Inn. Construction took more than two years, and during that time his company went bankrupt and he was forced to abandon the house just as it was completed in 1914.
Nelson Z. Graves was an interesting man with many interests in Cape May. Here are some quick facts about him:
He was born on August 10, 1880 and died at the age of 38 on March 31, 1918.
In his early years, he was an avid cricket player, playing on a semi-pro team called the Gentlemen of Philadelphia.
He was also the owner of the Cape May Light and Power Company as well as the town's trolley line.
He also purchased the iconic Christian Admiral Hotel (also known as Hotel Cape May) in 1908; with 333 rooms it was touted as the world's largest hotel when it opened.
In 1911, he became the president of the Cape May Real Estate Company.
During his tenure at the Real Estate Company, he directed the development of two well-known properties in Cape May: the Fun Factory, an amusement park on what is now the Coast Guard base, and the Cape May Casino, which later became the Cape May Playhouse.
Part 2: The Owners Through the Years
Part 3: Artistic Connections
Part 4: The B & B Beginning
Part 5: Getting Back to Its Mission Roots
Part 6: The Next Chapter
References