Event Planning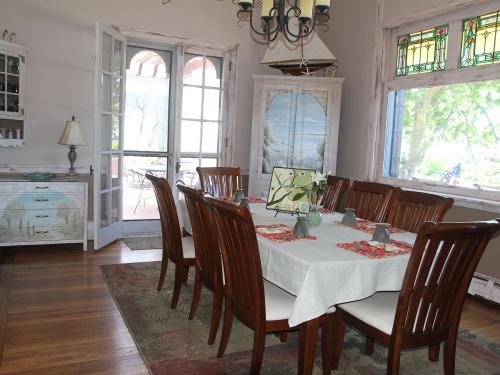 The Mission Inn is the perfect setting for a small wedding, family reunions, business retreats and meetings, birthdays, anniversaries and other special celebrations.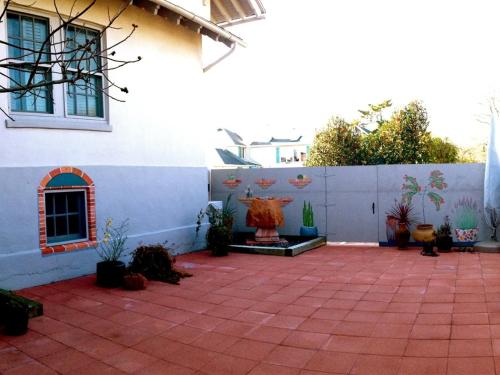 There are several common spaces to accommodate up to 40 persons. Your family or group can meet in and enjoy the Great Room, Solarium, Dining Room, Veranda and the patio garden.
The 20' x 20' Great Room features a floor to ceiling brick fireplace, 16 foot high barreled ceiling and original wood floors.
The Solarium provides a 15' x 30' bright airy and comfortable space for gathering, making presentations, lectures or group discussions.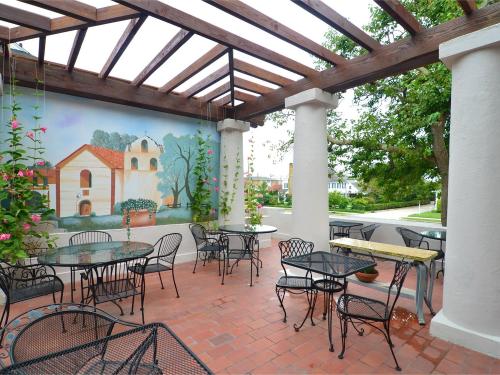 The Veranda is an open-air patio with stucco pillars supporting a wooden pergola. The Veranda and porch areas can accommodate dining for up to 40 persons.
Our knowledge of locally available professional services, including five star catering, allow us to assist you in your pre-planning of the event. Breakfast will be served each day and lunch can be arranged.
Individuals or groups wishing to use the Inn's Cape May Bed and Breakfast facilities are required to reserve the entire Inn, including its eight guest rooms; capacity eighteen persons. The minimum stay requirements apply. The 12 year old age restriction is waived. There is a facility use charge of $500.00 per day.