2018 Highlights at The Mission Inn
We hope 2018 was a great year for you and your loved ones. It certainly was a good one at The Mission Inn. Thank you to everyone who supported us this past year - both new friends and returning guests. And a special thank you to our amazing staff who work all year long to ensure that your Cape May stay is memorable. Here are some of the highlights that made 2018 an unforgettable year at the Inn. Cheers to a new year full of exciting possibilities!
Culinary Highlights
2018 was filled with unique and delicious food at The Mission Inn. We enjoyed sharing Chef Leslie's culinary creations with our guests: gourmet breakfasts, amazing afternoon hors d'oeuvres, and her famous oatmeal, cranberry, coconut cookies. So just how busy was Chef Leslie this past year? We did some quick math and the numbers for 2018 are impressive!
3,116 gourmet breakfasts

1,011 afternoon hors d'oeuvres

5,522 cookies (that's 460 dozen!)

And what was the most popular breakfast item this past year? Leslie's mouthwatering scones -- they are made from scratch in the mornings and are always a huge hit with guests. Usually still warm when they hit the plate, they are the perfect complement to any of her savory breakfasts. Cheers to more scones in 2019!
Awards & Reviews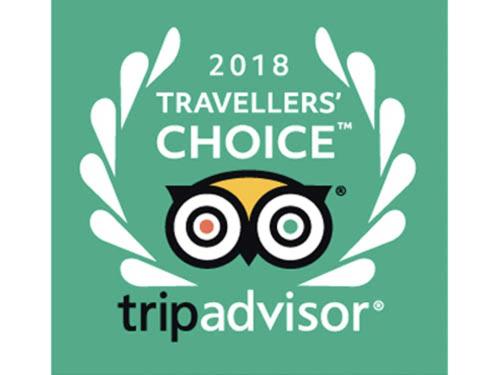 We were honored to be recognized by various organizations as well as our guests in 2018. Thanks to everyone who cast a vote or posted a review - your kind actions and words mean the world to us!
#1 Cape May Bed & Breakfast on Trip Advisor. We were again honored with the prestigious Traveler's Choice Award as we were voted the top B&B in Cape May, #1 in New Jersey, and the #4 beach town B&B in the United States!
Halloween Scarecrow Winner. Voted the top entry in the business category for our "Bird Brain" scarecrow in the Mid-Atlantic Center for the Arts annual contest.

Light Up Cape May Winner. We were awarded first place by the Cape May Chamber of Commerce in the lodging division for our holiday lights inspired by the NJ Audubon's "Year of the Bird".

Best of Cape May Runner Up. We entered this contest for the first time and were thrilled to finish second in the Bed and Breakfast category based on votes from the public. We may be one of Cape May's smallest B&B's, but our loyal guests really made a statement with their votes. Thank you!

Also a big thanks to our guests who
took the time to post a review of The Mission Inn or share their experiences on TripAdvisor, Google, and Facebook in 2018. We really appreciate everyone's comments and look forward to earning more of your five star reviews in the coming year! Click here to see our TripAdvisor reviews or click here to add one of your own.
Social Media Milestones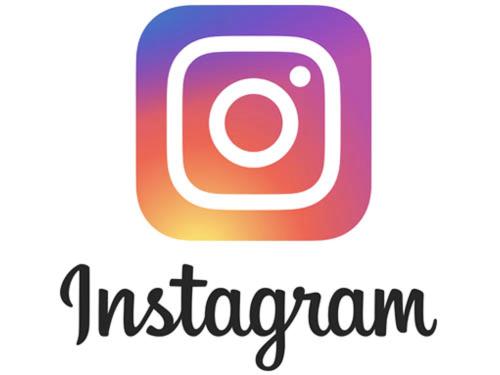 We now have 1,106 "friends" on Facebook and 818 "followers" on Instagram as part of The Mission Inn family. And we hope you are one of them!
Whichever social media app you use, make sure to connect with us so we can stay in touch this year. As much as we'd like to be able to contact with all of our guests individually to let them know what's going on at the Inn, or in Cape May, that's just not possible. So this is the next best way to keep up with new amenities at the Inn, fun events in town, and of course Leslie's amazing food! If you haven't yet joined in, it's not too late. We have lots of exciting things planned for 2019 so connect with us today!
Friend us on
Facebook
(www.facebook.com/missioninn).
Going Green!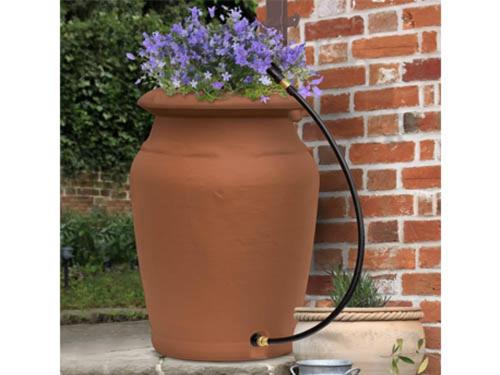 In ongoing efforts to do our small part to make the planet a better place, we are committed to introducing green initiatives every year. In 2018 we made the following changes:
New Water Cooler in the Solarium. To help reduce the amount of plastic waste that we generate at the inn, we stopped putting water bottles in the guest rooms. Instead, we provided a water cooler for guests to use with a glass or to fill their own bottles. That's more than 3,000 water bottles we kept out of the landfill!
Rain Barrels. We installed several rain barrels to capture water run-off which was used for watering plants and herbs around the property all summer.
Organic Herbs and Vegetables. Last year we grew our own herbs and vegetables, even in the winter months using a new hydroponics system. This gave Chef Leslie fresh ingredients for her gourmet breakfasts all year. With seven varieties of tomatoes, peppers, basil, and oregano to name just a few, we will be continuing this sustainable eating trend in 2019.
LED Lights. We installed more LED lights around the property and changed out the lights on our Christmas tree to use LED bulbs, continuing this initiative to make the inn more energy efficient.
New Guest Amenities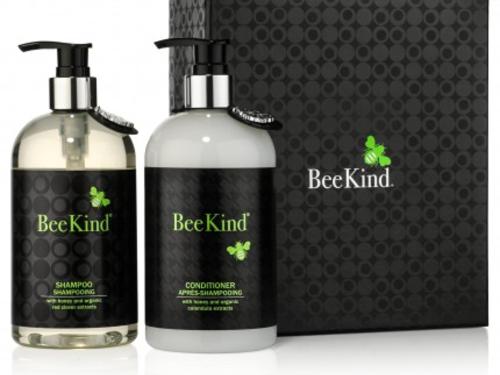 We are excited about all the new amenities that we were able to bring to the Inn this past year and initial feedback from our guests is that they are too! Here are some of the new things you will find the next time you visit:
New Luxury Bath Products. In conjunction with our "Go Green" initiatives, we switched all of our bath and body products to the BeeKind collection from Gilchrist & Soames. These unique luxury bath products contain no artificial ingredients and use eco-friendly packaging.
High Definition TVs. We upgraded all of the televisions in our guest rooms and common spaces to large screen HD TVs. You may not use it while you're here but if you do, it will now be a much improved viewing experience!
New Solarium Furniture. We gave our sunny solarium a makeover this year by replacing the furniture, adding new rugs and rearranging this warm space for our guests to relax in all year long. We also added a beautiful pop of color to the front solarium window to complete the new look.
Beach Bag Lunches. This past summer we offered daily gourmet lunches for our guests to take to the beach and they were a huge hit. Look for new lunch options in 2019!
New Wooden Puzzles. As in years past, we expanded our collection of Liberty puzzles for our guests to enjoy during their stay.
New Roof! In November, 2018 we replaced the entire roof of the inn. While this isn't really considered an "amenity," maintaining an historic property is an important part of ensuring that The Mission Inn can be your "happy place" for years to come.
Special Occassions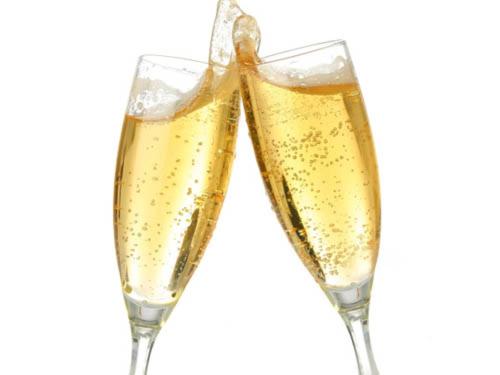 While there are plenty of great reasons for a Cape May getaway, we love helping our guests celebrate special occasions. This past year, we did just that! In 2018, we hosted:
89 anniversaries

58 birthdays

28 babymoons

11 honeymoons
If you have an upcoming special event or life milestone in 2019, consider spending it in Cape May at The Mission Inn. And don't forget that a
gift certificate
from The Mission Inn makes a great gift for any occasion!
Music at The Mission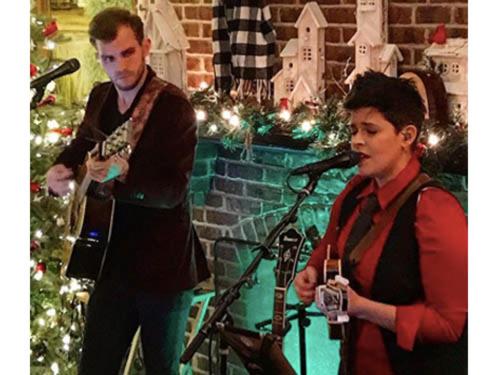 Last year we held seven house concerts as part of our
Music at The Mission
series. These concerts take place during the fall and winter months and provide a platform for live music in an intimate setting. We had the honor of hosting the following acts in 2018:
Porter & Sayles
Christine Havrilla
Goodnight Moonshine
The Squares
Karl Werne
To learn more about these talented musicians or to see the shows we've lined up for 2019,
click here
.
Thanks for a fantastic year, and cheers to 2019! We are looking forward to a great year filled with new milestones and memories. And we look forward to adding more upgraded amenities for our guests to enjoy this year. If you have a suggestion for something you'd like to see at The Mission Inn, just email us at info@missioninn.net - we get some of our best ideas from our guests. See you in Cape May!