2017 Highlights at The Mission Inn
It's hard to believe that 2017 is over! We hope it was a great year for you and your loved ones. It certainly was a good one at The Mission Inn. Thank you to everyone who supported us this past year - both new friends and returning guests. And a special thank you to our amazing staff who work all year long to ensure that your Cape May stay is memorable.
As we head into 2018, we wanted to take a moment to look back - here's a recap of some of the things that made 2017 a truly memorable year at the Inn.
Food Milestones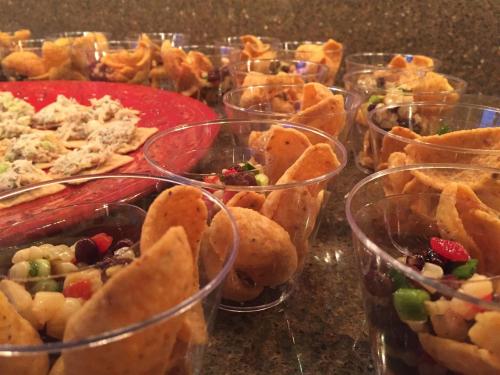 2017 was a food-filled year, with our guests enjoying so many amazing breakfasts and afternoon hors d'oeuvres every day - not to mention a few cookies along the way. So just how busy was Chef Leslie this past year? We did some quick math and the numbers for 2017 are impressive!
3,400 breakfasts
700 hors d'oeuvres
5,220 cookies (that's 435 dozen!)
Guest Reviews
Thanks to our guests, we received more than 100 online reviews last year. Between TripAdvisor, Google, and Facebook, many of our our guests took the time to share their experiences at The Mission Inn in 2017. We really appreciate everyone's comments and look forward to earning more of your five star reviews in the coming year.
Friends & Followers
And speaking of Facebook, we now have 859 "friends" with 315 Instagram "followers". Whichever social media app you use, make sure to connect with us so we can stay in touch. As much as we'd like to be able to contact all of our guests individually to let them know what's going on at the Inn, or in Cape May, that's just not possible. So this is the next best way to keep up with new amenities at the Inn, fun events in town, and of course Leslie's amazing food! If you haven't yet joined in, it's not too late. We have lots of exciting things planned for 2018 so connect with us today!
New Amenities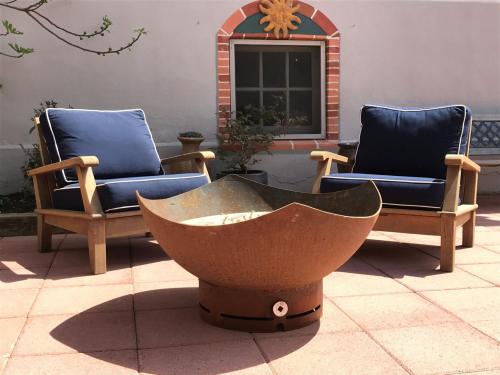 We are excited about the new amenities that we were able to bring to the Inn this past year and initial feedback from our guests is that they are too! Here are some of the new things you will find the next time you visit:
New carpets were installed throughout the hallways and in all the carpeted rooms
A new gas firepit for guests to enjoy was installed on the back patio
Two new chairs were added to each room to provide more comfortable seating
An assortment of craft beer was added to the guest fridge alongside the complimentary red and white wine
A new three-wheeled bike was added to our fleet for those who don't feel comfortable on two wheels
All interior and exterior lights were replaced with energy efficient LED lights, and lighting was added in the common spaces for reading and working on the puzzles
We look forward to adding more upgraded amenities for our guests to enjoy in 2018! If you have a suggestion for something you'd like to see at The Mission Inn, just email us at info@missioninn.net - we get some of our best ideas from our guests.
Special Celebrations
While there are plenty of great reasons for a Cape May getaway, we love helping our guests celebrate special occassions. This past year, we did just that! In 2017, we hosted:
110 anniversaries
65 birthdays
30 babymoons
12 honeymoons
If you have an upcoming special event or life milestone in 2018, consider spending it in Cape May at The Mission Inn. And don't forget that a gift certificate from The Mission Inn makes a great gift for any occassion!
Thanks for a great year, and cheers to 2018! See you in Cape May.