About the Mission Inn
Each guest room is themed after one of the California missions and the common areas were themed to reflect the warmth of the missions.
Each year additional improvements are planned and implemented. Return guests are always finding the "little changes" that reflect the attention to detail so noticeable at the Inn.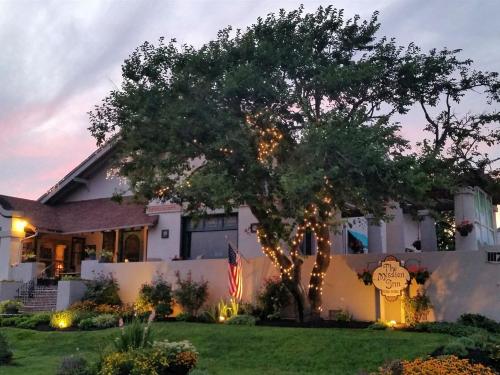 The Mission Inn was built in 1912 by Nelson Z. Graves inspired by his turn of the century business trip to the Pacific Coast. The Mission Inn is a perfect example of California Spanish Mission architecture. Its stained glass window, Flemish gable and pergola veranda contribute to the warm feeling of this al fresco house and is a contributing architectural style to Cape May's National Historic Landmark designation.
To read more about Nelson Z. Graves and the history of the property, click here.
Hospitality Begins With Your Call!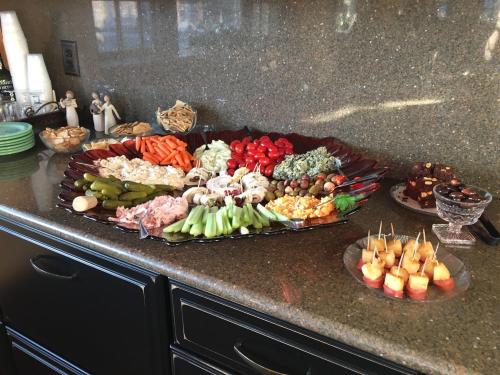 At The Mission Inn you will receive warm hospitality, excellent service and respect for your privacy. If you are a person who appreciates value, who enjoys the better things in life presented in a simple comfortable manner, The Mission Inn is for you.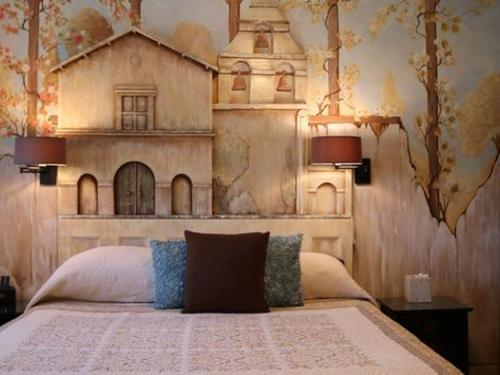 Be transported to California, to an earlier time, through the artwork, tile work, woodwork, murals, exposed brickwork and wooden ceiling beams, vaulted ceiling and our lovely porch and veranda.
Clean immaculate guest rooms and excellent service are the trademarks of
The Mission Inn's ever attentive and dedicated staff.
Find romance in Cape May's most unique bed and breakfast. The Mission Inn's three Rs - Romantic, Relaxing, Rejuvenating - in a California casual, yet luxurious atmosphere. The warmth of the Inn is expressed through the magnificent faux-painted murals & The Mission Inn's attentive staff.